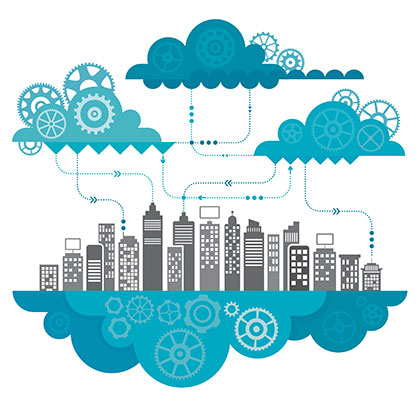 Nowadays the Internet provides many business services much more cheaply and more quickly than was possible a few years ago. Before you choose a new system or software, it is worth considering whether the job should be done using the Cloud.
Encrypted Cloud backup
For example, backing up your data into the cloud makes a lot of sense:
Your backup are stored securely, away from your office,
no one has to manage a collection of tapes and
your backups can be retrieved very quickly when needed, either online or physically.
Hosted Exchange Email
It is rare nowadays to need a physical Exchange email server on your premises. We can provision a fully featured email server for you in the Cloud, complete with virus and spam protection and full message-level backup.
Office 365 Collaboration
Microsoft's latest edition of Office 365 is not only the most economical way to provide Office licenses to your company but it also adds many features which make it easier for your users to work from anywhere on phone, tablet or computer. Ask us about our best practices for implementing Office 365 securely and reliably within your organisation to open up all the collaboration benefits for your team.