Hello, this is Regulus
We are a creative web design agency who are passionate with our pixels. We specialise in App development and we create perfect User Experience.

Made for the Web
We believe in function, then form. Everything we build looks great, but more importantly it's hand-crafted to be rock-solid and future-friendly, so it doesn't end up pretty but dumb.

Retina Ready
When we launch a new web product we optimise it for retina screens: and people will be able to enjoy our impressive sharp pixels as the eye sees a very smooth, high quality image or elements with no distortion.
Our latest work
Regulus is leading digital agency. We design, develop and support cutting-edge web solutions
Our services
We create a unique process for each client to ensure that business objectives are met, success is achieved and users are happy.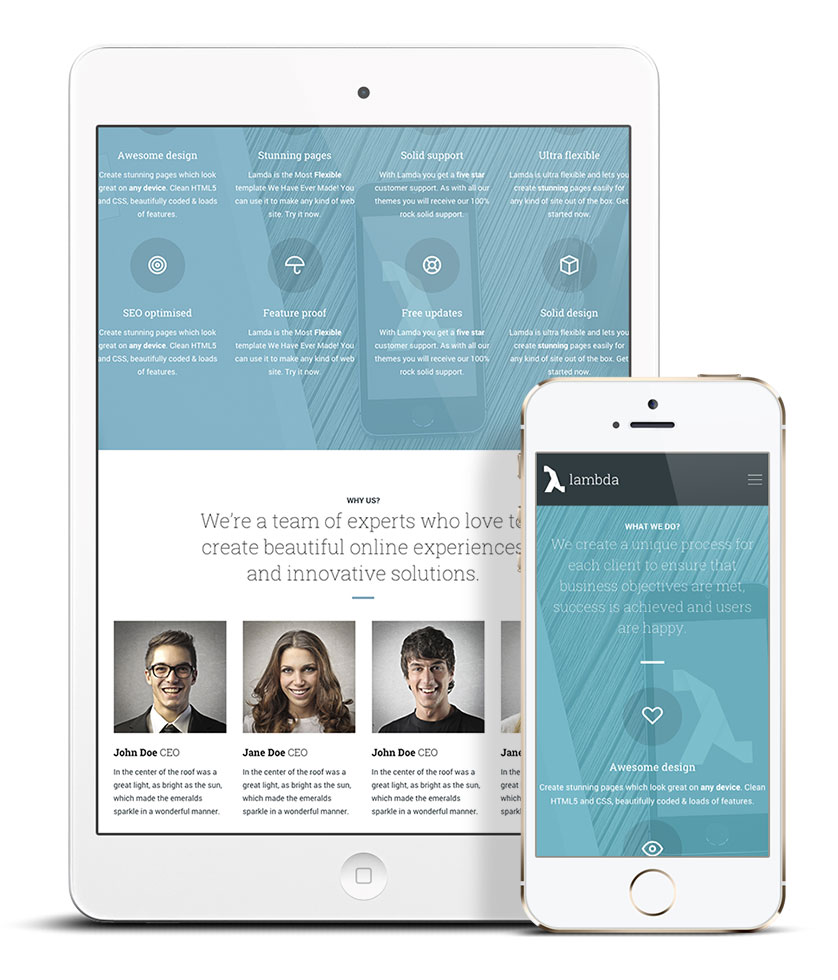 Responsive design

Lambda is designed to look cool on any device from mobile and tablets to desktop computers and also on retina screens.

Free updates

With Lambda you get a free updates forever. Improvements and features will be added to make the theme future proof.

Stunning pages

Create stunning pages which look great on any device. Clean HTML5 and CSS, beautifully coded & loads of features.
Mobile apps
Mobile devices are increasingly utilised to enable customers access their content from anywhere. We work with our clients to provide unique solutions for their mobile businesses and applications.


Creative Designs
We create custom desktop apps so that users can interact with websites as though they're native applications. We work with our clients to understand the needs and expectations for the user experience.
Regulus team was efficient, informative and professional throughout the entire time. They developed our website and not only designed and created a beautiful website, they have quadrupled our traffic!

Regulus have a rare blend of skills which appeal to a creative retailer like Lulu Guinness. They were able to understand our brand and turn it into a very strong online presence. The team were organised, creative, and technically expert utilising Magento to its best effect. More than anything else they understand our business from a retail perspective, and that makes all the difference.
Why Us?
We're a team of experts who love to create beautiful online experiences and innovative solutions.
The most advanced, flexible and awesome theme you've ever seen. Need more? Feel free to contact us.
let's work together
Home